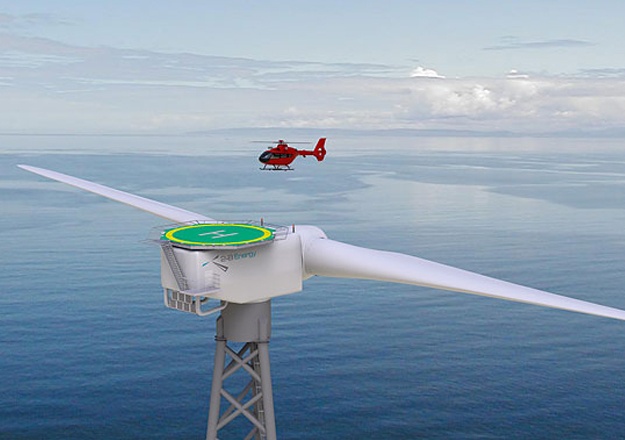 Source:reNEWS.biz
2-B has secured consent for its two-bladed downwind Forthwind demonstration projects in the Firth of Forth off Scotland.
The project will feature two of the company's 6MW turbines some 1.5km off Methil.2-B is aiming to build the project
under Edinburgh's offshore wind demonstration support mechanism. It secured consent in late December.
The company has reported positive results from a demonstration turbine at Eemshaven.